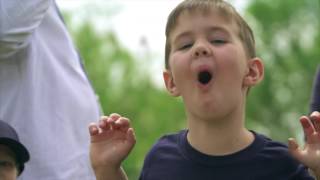 LION SCOUTS
This is a pilot program that is not available everywhere.
As a Lion, your kindergartner will make friends, laugh loud, gain confidence, discover nature, and most of all…have fun! He'll experience the Scouting concepts of character development, leadership, citizenship, and personal fitness through engaging and exciting adventures!! Your kindergartner will have a blast exploring the world around him in ways that fuel his imagination and creativity. Together, you'll take his first steps down the path to success. Adventure awaits. Join today!
What is Lion Scouts?
Lion Scouts is a new pilot program in the Boy Scouts of America for kindergarten-aged boys. Boys must be at least five years of age by September 30, 2016, and not exceed seven years of age, to participate. This family-focused Scouting program will be implemented by select Cub Scout packs in the Mason-Dixon Council, and is only available at three select units in the council.