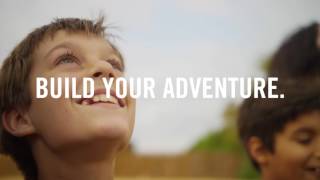 … 4… 3… 2…1… Blast Off!
Calling all boys 1st grade through 5th grade. Are you ready for an adventure? Scouting is filled with all kinds of awesome things to do from camping, to the Pinewood Derby, to outdoor field trips, and more. Check out some of the fun, new adventures you could be having. Scouting is also a place to meet friends that you'll cherish for the rest of your lives.
If this sounds like something you'd love to be a part of, head to your local elementary school on Thursday, September 8th between 6:30 p.m. and 8:00 p.m. to join the adventure.
Prorated registration is only $10 per new Scout for the 2016 year, and a subscription to Boys' Life magazine is an additional $5 (optional). All new Scouts will receive a free rocket to build and launch and a free handbook.
Participating Elementary Schools Include
Franklin County, Pennsylvania
(ON THURSDAY, SEPTEMBER 7, 2017)
– Fairview Elementary, Waynesboro Area School District
– Greencastle-Antrim Elementary, Greencastle-Antrim School District
– Hooverville Elementary, Waynesboro Area School District
– Mercersburg Elementary, Tuscarora School District
– Montgomery Elementary, Tuscarora School District
– Mountain View Elementary, Tuscarora School District
– Mowery Elementary, Waynesboro Area School District
– St. Andrew School, Waynesboro Area School District
– Summitview Elementary, Waynesboro Area School District
Fulton County, Pennsylvania
(ON THURSDAY, SEPTEMBER 28, 2017)
– Forbes Road Elementary, Forbes Road School District
– McConnellsburg Elementary, Central Fulton School District
– Warfordsburg Elementary, Southern Fulton School District
Washington County, Maryland
(ON THURSDAY, SEPTEMBER 28, 2017)
– Bester
– Boonsboro Elementary
– Cascade
– Clear Spring
– Eastern
– Emma K. Doub
– Fountain Rock
– Fountaindale
– Greenbrier
– Hancock
– Hickory
– Johnathan Hagar
– Lincolnshire
– Maugansville
– Old Forge
– Pangborn
– Paramount
– Pleasant Valley
– Potomac Heights
– Rockland Woods
– Ruth Ann Monroe Primary
– Salem Avenue
– Sharpsburg
– Smithsburg
– WIlliamsport